Alpha Metallurgical Resources is a leading coal supplier with diverse product offerings in a number of markets. Our sales philosophy is customer focused, and we work diligently to find the right coal products that meet the unique needs of each customer.
Alpha affiliates operate highly competitive underground and surface coal mining complexes across Central Appalachia. We reliably supply high quality metallurgical coal to international and domestic customers, with a wide variety of blending and tailoring capabilities.
Our sales team has extensive knowledge and experience in delivering coal via rail, barges and ocean vessels, and Alpha enjoys specific expertise and majority ownership in Dominion Terminal Associates. We deeply value our long-standing relationships with customers across the globe, and we work hard to consistently deliver a quality product every time we make a sale.
Alpha Metallurgical Coal Sales Coal Markets
Alpha Metallurgical Resources proudly serves customers across the world, and we are major participants in the North America Metallurgical and Overseas Metallurgical markets. As illustrated in the world map, in 2022, Alpha reliably supplied met and thermal coal products to customers in twenty-six countries, spanning five continents.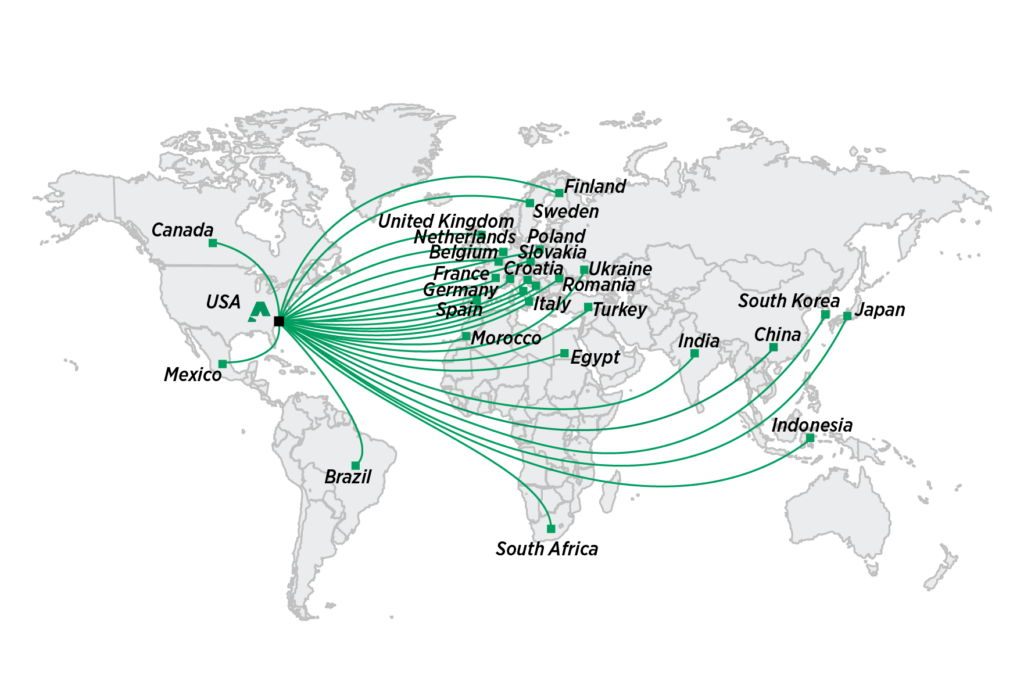 Logistics and Marketing
Alpha's sales platform is diversified and flexible, with a trading and logistics business that affords increased optionality as markets and demand shift. Additionally, Alpha owns 65% interest in Dominion Terminal Associates (DTA), a world-class shipping and ground storage facility in Newport News, Virginia. A strategic cornerstone of Alpha's trading and logistics business, DTA provides excellent coal blending capabilities and transportation flexibility with 14.3 million tons of annual shipping capacity and 1.1 million tons of coal ground storage dedicated solely to Alpha.